Ship Spare Parts / Ship Repair & Maintenance
Ship Spare Parts
Our international contacts & worldwide goodwill with other prime-suppliers help us source used & good conditioned machinery/ spare parts at the best competitive price for our clients. We assure you of our best service and attention at all times
The following we can source & deliver in right time at the right place.
Gearbox/ Alternator (Generator Ends)
Compressors
Oil Purifiers
Freon R 22 Portable & std Bottle
Sea/ Fresh Water pumps
Turbochargers
Hydraulic Motors & Pumps
Fresh water Generators
Anchors & Anchor Chains
Piston
Ship Repair & Maintenance
"About Us" Asia's No.1 ship breaking yard, which situated in ALANG. We are dealing in New and used but good working condition ship spares:
Exporter of Marine & Navigational Ship Spares of Man, Yammer, Daihatsu, Wasilla, Bergen, Dietz, Mwm, Plastic, Mitsubishi, Ski, Ruston, Stork, Aalen, Aalen, Alco, Air compressor, Oil Purifier, Cargo Pump, Fire Pump, B&W, Hydraulic Pump & Hydraulic Motors, Turbo Charger, etc.
Repairing / Inspection of Navigational Items / Spare
Labor Supply & General Contracts
Our labor force is available for unloading, packing and repacking containers, delivery work, courier work, watchman supply- all at competitive rates.
We can offer ship repair and servicing with qualified tradesmen available with the following areas of expertise:
Refrigeration mechanics
Motor Rewinding, Fabrication & Manufacturing
Marine engineers
Grit & water blasters
Electronics technicians
Deck & Crane Repair
Welders & Electricians
Tank cleaners
Compass adjusters
Chippers / Painters & Cleaners
Net makers
Underwater Repair (with diving team)
---
Gyro, Radar, GPS, Inmarsat A, B, C (Sitcom), M & Minimum
---
We can source the right Engineers, Technicians, Mechanics, Welders, Fitters as per the request & needs of our good fleet Owners & vessel Captains
---
Ship Spares
Sewage Treatment & Oil Water Separator Series
Marine Sewage Treatment Plant
Oily Water Separator (OWS)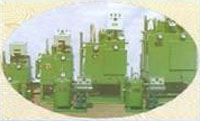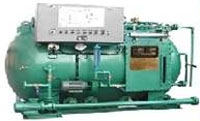 ---
Main Engine & Aux. Engine Spare Parts
Man B&W, Sulzer, Hanshin, Daihatsu, Yanmar, Mitsubishi, Akasaka, Kobe, Etc.
We Can Supply All The Engine Spare Parts For Above Brand.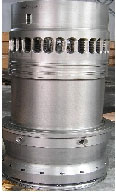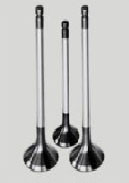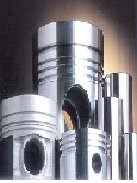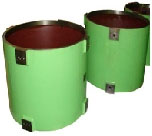 Turbocharger Spares
Vtr Series And Met Series Etc.
Air Compressor Spares
Tanabe, Matsubara, Sanwa, And Hasegawa Brand Etc.
Oil Purifier Spares
Mitsubishi Sj Series And Alfa-Laval Series Etc.
Pumps Complete And Spares
Shin-Shin / Teikoku / Heishin / Naniwa / Shinkokinzoku.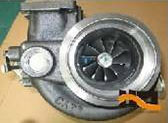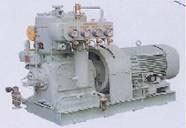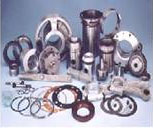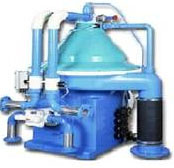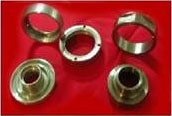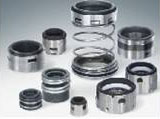 ---
Marine Stores And Equipment's Supply
Propeller, Hatch cover rubber packing , Bellows & Expansion joint,
Anchor & anchor chain & Shackles
Lifeboat & Life raft
Fire Fighting Equipment
Marine valves
Sacrificial anodes(Zinc and aluminum anodes)
Windlass and mooring winch
General ship stores supply at any ports of China








---
As we have so many years of experiences on supply spare parts & marine stores and marine equipment, we already got a high reputation in this market, so we are sure we can satisfied your any demands, if you have any inquiries for the above spares or stores, pleases send to us, your inquiry will be seriously handled.
OUR COMPANY is a leading Company in this sector. Since its beginning, the dedication of our employees has given us the worldwide reputation for prompt, efficient, quality service. It has developed a large satisfied client base and has a large product range supported by its vast experience and internal R & D.
We undertake guaranteed repairs of all types of vessels. Our repair and troubleshooting teams are headed by experienced staff and engineers. Each team is equipped with sufficient diagnostic and repair tools.
Twenty-four hour, seven-day-a-week shifts insure minimum down time for vessels under repair. Our customers, many of whom have used the services of OUR COMPANY, gain the advantage of having shipyard workers sometimes more knowledgeable with vessels than their own crews. From a small voyage repair, to conversions, to scheduled major repairs, the work is performed efficiently and at competitive, cost-effective prices.
Audio Gauging
Boiler Control Panel's
Refurbishing
Carpentry
Coating Applications
Conversions
Damage Surveys and Repair
Diesel Engine Repairs
Dry-docking
Refractory Replacement
Steel Fabrication & Replacement
Traveling Repairs
Water Blast to 35,000 psi
Diving & Underwater Inspections/Repairs
Electrical Repairs AC or DC
Electronic Repairs
Insulation
Locating & Purchasing of Specialty Items
Motor Rewind, Repair or Replacement
Propeller Service
Pump Repair or Replacement
R-Stamp Certified for Pressure Vessels
Sewage Systems
Tank Cleaning
Valve Rebuilding & Repair
Welding (certified