Ship Chandler & Repairer
NIKUNJ ENTERPRISES is a full ship chandler and oil field supplier capable of supplying all of your vessel's needs. Our company is a one-stop shop for all ship storing services. The management consists of experts who understand ship budgeting and cost control measures, thus our supply departments will work with you to match your budgets. Our company in combination with our professional, experienced staff and extensive history permits us to give our customers what they pay for while maintaining competitiveness. Professionalism and efficiency are the two obligations we keep towards our clients. Our company Representatives meet vessels of all nations and registries on arrival with the same expert care.
We are committed and dedicated to provide best services and quality of work to our clients for their entire satisfaction. We assure the excellence of our service, fair and reasonable price at more cost effective as per our clients' changing requirements.
NIKUNJ ENTERPRISES provides specialized technical consulting services and custom engineered products to the marine, energy and offshore industries applying advanced methods and technologies. The multi-disciplinary nature of the solutions to projects in the marine environment demands expertise in a wide range of fields.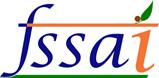 We have wide selection of the highly trained qualified, skilled, experienced officers and crew of all ranks to work in any type of vessels. Our Indian seafarers are well educated, sincere, hard working and they are having Indian CDC, STCW and other required documents.
We are committed to work effectively in the Development of our Principal's Business, to adopt every possible measure to provide the cost effective manner with efficient services.
We offer the following Services:
Fresh provision & bonded stores
Deck – engine – cabin – saloon – bridge stores
Ship spare parts
Chemical & oils & gases
Bunker suppliers
Safety & life saving equipments
Life raft maintenance & servicing
Ship repair & maintenance
Under water services
Clearance of spares